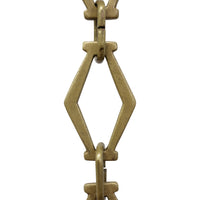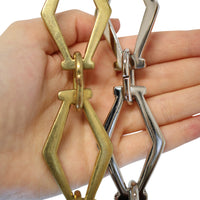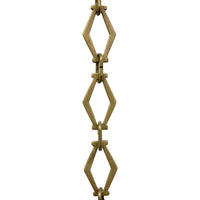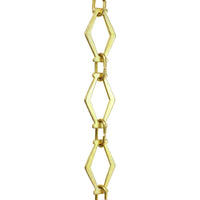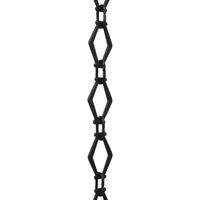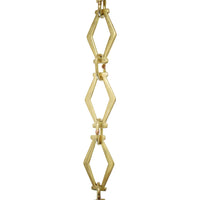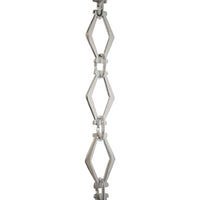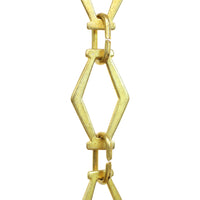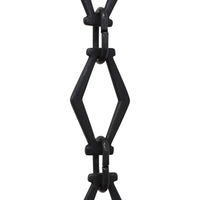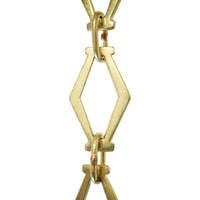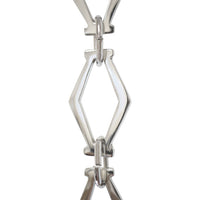 [Chain BR22P-U] Brass Simple Vintage Chandelier Chain
Chain BR22P-U Simple Vintage Chandelier Chain with Unwelded Brass links and Oval Joining links
DESCRIPTION

• Max Weight: 30 lbs | Weight per Foot: 0.28 lbs
• Features: Unwelded, Simple Vintage Chain with Oval Joining Links
• Material: Brass

This item is available in Antique Brass, Acid Dipped, Oil Bronzed Black, Polished Brass, Polished Nickel

Chains are priced by the foot and this product will be supplied as a continuous length if possible. Brass chains with unwelded links can be re-sized to lengthen or shorten the chain as needed.
LINK SIZE & SPECS
Link Size
Link Type
Height (in)
Width (in)
Thickness (in)
U58
Primary link
2.28
1.42
0.16
Connecting link
1
11/16
3/16
| Variant | Max Load (lbs) | Weight per Foot (lbs) |
| --- | --- | --- |
| U58 | 30 | 0.28 |
The "weight per foot" signifies the weight of a 1-foot section the respective chain, not the weight a 1 ft section can sustain. For example, if you order 8 ft of a chain that weights 0.25 lbs/ft, the total weight of that chain will be 2 lbs.

The "max load" is the amount of weight a chain can safely hold, regardless of how long it is. When selecting a chain, we recommend calculating the total weight of chain based on the length you need, like in the example above. Make sure that your total hanging weight (= total weight of fixture + total weight of chain) does not exceed the stated weight capacity.
Click Here for Chain Connectors